United States Mint Ends Mail-Order Service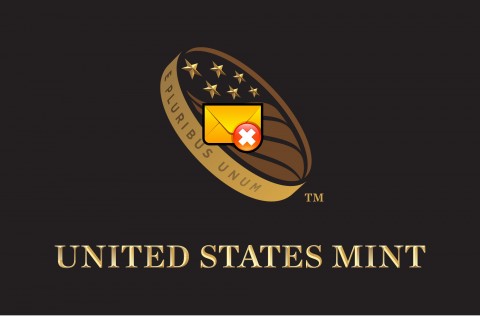 The United States Mint ends its mail-order program on September 30, 2017, bringing an end to a long-running numismatic retail tradition. The changes come as the U.S. Mint, which has been taking orders through its website for nearly two decades, continues modernizing its consumer-related operations.
Many folks won't miss the U.S. Mint's mail-order service. Frankly, there are probably thousands of folks who became coin collectors in recent years and had never used the mail-order option or even knew it existed. But it did – for many years. Back in the day, before the advent of the internet and the implementation of a customer-service phone hotline, mail-order was essentially the only way to buy new U.S. Mint coin products, except for those who were able to buy coins directly from the Mint's sales office window.
Ending the mail-order service likely comes with little consequence for the United States Mint, which now receives virtually all of its orders via internet or the telephone. Today, at a time when numerous Mint products are selling out within days or hours of their release, there's little incentive to drop off a mail-order form for a hot new coin.
So, why shed a tear for the last days of the Mint's mail-order era? For the nostalgic, it's the end of the road for a long-held tradition – one in which collectors eagerly awaited new mint sets, proof sets, and other annual releases and sent away for them by mail. It's a tradition probably more special to those who grew up reading Sears-Roebuck catalogs – another retail touchstone now relegated to the history books.
What does this mean for those individuals who were still using mail-order forms to buy new U.S. Mint coins? According to a press release from the United States Mint, they will no longer honor any mail-order requests that come in after September 30.
Like the US Mint catalogs? Worry not… according to the United States Mint, catalogs and other mailers will still be distributed, sans their mail-order forms. There's still no word on how often the mailers will be sent or if there will be any other significant differences U.S. Mint customers should be looking for.
However, for those who still enjoy sending away mint sets and proof sets, time is running out on using snail mail to stake your claim on the annual products and other favorite Mint offerings. The sun is setting on the old ways, and at the U.S. Mint, it appears tomorrow is already here.
About the author
Joshua McMorrow-Hernandez is a freelance writer and author who has contributed hundreds of online articles and blog posts, as well as published Images of America, Tampa's Carrollwood (Arcadia Publishing, 2013). Joshua is interested in a wide array of topics, and since 1992 has been heavily involved in numismatics, a topic about which he loves to research and write. His main area of focus is 19th and 20th century United States coins, but he also enjoys Canadian coins.