The 27 Most Valuable Morgan Dollars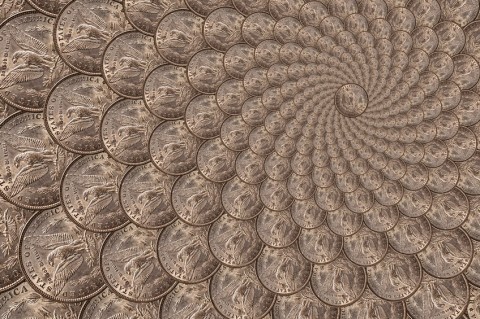 Morgan dollars are among the most popular United States coins around, and they are found in the collections of countless collectors new and seasoned alike. Most Morgan dollars are relatively common and circulated examples are often worth little more than their intrinsic silver content value. However, there are several Morgan dollars that are quite scarce and trade for hundreds, even thousands of dollars.
Here's a rundown on the most rare and valuable Morgan dollars, how many were made, and what they're worth:
1878-CC Morgan dollar, 2,212,000 minted; $110+

1879-CC Morgan dollar, 756,000 minted; $275+

1880-CC Morgan dollar, 495,000 minted; $220

1881-CC Morgan dollar, 296,000 minted; $400+

1882-CC Morgan dollar, 1,133,000 minted; $105+

1883-CC Morgan dollar, 1,204,000 minted; $105+

1884-CC Morgan dollar, 1,136,000 minted; $135+

1885-CC Morgan dollar, 228,000 minted; $550+

1888-O Morgan dollar, mintage unknown; $135+

1888-S Morgan dollar, 657,000 minted; $165+

1889-CC Morgan dollar, 350,000 minted; $1,200+

1890-CC Morgan dollar, 2,309,041 minted; $120+

1891-CC Morgan dollar, 1,618,000 minted; $120+

1892-CC Morgan dollar, 1,352,000 minted; $275+

1892-S Morgan dollar, 1,200,000 minted; $130+

1893 Morgan dollar, 378,000 minted; $215+

1893-CC Morgan dollar, 677,000 minted; $600+

1893-O Morgan dollar, 300,000 minted; $310+

1893-S Morgan dollar, 100,000 minted; $5,000+

1894 Morgan dollar, 110,000 minted; $1,200+

1895-O Morgan dollar, 450,000 minted; $400+

1895-S Morgan dollar, 400,000 minted; $900+

1899 Morgan dollar, 330,000 minted; $175+

1901 Doubled Die Morgan dollar, mintage unknown; $350+

1902-S Morgan dollar, 1,530,000 minted; $130+

1903-O Morgan dollar, 4,450,000 minted; $330+

1903-S Morgan dollar, 1,241,000 minted; $200+

*The values for Morgan dollars as listed above correspond to coins grading at least Very Fine-20 and have no damage (cleanings, holes, bends, deep scratches, etc.)
Many of the Morgan dollars listed above are widely counterfeited. It's therefore imperative that if you're considering buying any raw (uncertified) examples of these coins that you have their authenticity verified by a coin professional or potentially have them certified by a third-party coin-grading firm.

One of the great things about collecting Morgan dollars is that they are widely available, and many coin dealers specialize in this challenging series of coins that was minted from 1878 through 1904 and once more in 1921. Some coin dealers even focus their efforts on buying and selling die varieties listed in The Comprehensive Catalog and Encyclopedia of Morgan and Peace Dollars by Leroy C. Van Allen and A. George Mallis. Morgan dollars attributed in the book are often referred to as "VAM" (Van Allen [&] Mallis) dollars, or simply VAMs. VAM dollars are extremely popular as a subset of the Morgan dollar series and provides even the most financially well-off collectors with a potentially million-dollar pursuit that could take many years to complete.
Wherever your Morgan dollar collecting objectives take you, you're sure to enjoy adding Morgan dollars to your collection. And, as this list of valuable Morgan dollars shows, many of these old, classic silver coins are worth a pretty penny to boot!
About the author
Joshua McMorrow-Hernandez is a freelance writer and author who has contributed hundreds of online articles and blog posts, as well as published Images of America, Tampa's Carrollwood (Arcadia Publishing, 2013). Joshua is interested in a wide array of topics, and since 1992 has been heavily involved in numismatics, a topic about which he loves to research and write. His main area of focus is 19th and 20th century United States coins, but he also enjoys Canadian coins.